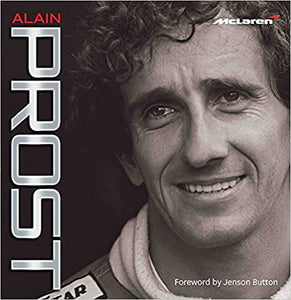 SPECIAL OFFER- 25% OFF
Explore the story of Alain Prost via the most integral players in the story including Alain himself along with members of his team including Ron Dennis, Niki Lauda and John Wastson. Written by motorsport journalist Maurice Hamilton, this is a unique insight into one of the world's greatest drivers. 
Author: Maurice Hamilton
Hardback: 320 pages
Publisher: Blink Publishing
ISBN: 971905825981
Product Dimensions: (H) 260mm, (W) 255mm, (D) 25mm

Do you have a question about this product? Please Contact us.