›
Bluffers Guide to Formula 1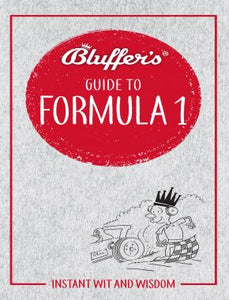 Want to know more about Formula 1 but don't  know where to start? Then this bluffers guide is perfect for you. Learn the difference between a halo and an airbox and a prancing horse and a red bull. Written by Roger Smith, a leading authority on Formula 1 who has suffered from a chronic case of 'F1 fever' since he was still wearing short trousers in 1957.
Author: Roger Smith
Paperback: 128 pages
Publisher: Haynes Publishing
ISBN: 9781785215896
Product Dimensions: (H) 178mm, (W) 110mm, (D) 10mm
Do you have a question about this product? Please Contact us.