›
Drive: The Definitive History of Motoring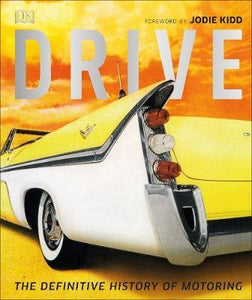 The 100 year-plus history of motoring is not the easiest of stories to tell but Drive: The Definitive History Of Motoring, does a good job. Varying from the first motorised carriages - and the fact that most horses on the roads used to produce around 24lb of manure a day - to the latest driverless technology, this book offers bite-sized histories of cars on our roads.
Author: Giles Chapman
Hardback: 360 pages
Publisher: DK
ISBN: 9780241317662
Product Dimensions: (H) 302mm, (W) 259mm, (D) 29mm

Do you have a question about this product? Please Contact us.