›
Remote Controlled Ferrari SF90 Stradale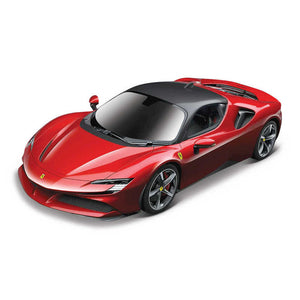 Drive your own Ferrari with this lifelike radio controlled Ferrari SF90 Stradale This remote controlled toy car looks just like the real thing, right down to the decals and logos. Rechargeable battery in the car, just plug into a USB and requires 2 x AAA batteries for the hand held controller included in the box. Operates on a 2.4GHZ frequency. 
Brand: Maisto
Scale: 1:24
Product Code: M82334
Age Recommendation: 8 years and up
Display Size: W32 x H13.5 x D11cm

Do you have a question about this product? Please Contact us.