›
1973 Nissan Skyline 1:24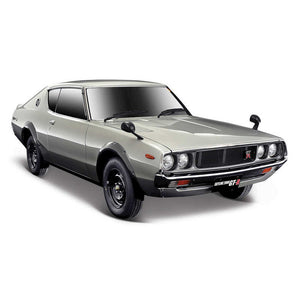 Special edition diecast model of a 1973 Nissan Skyline GR-R with opening parts. The details found throughout this 1:24 scale model are superb, with an interior that is packed with features and an authentic exterior that is faithful to the original. A detailed replica of the engine is under the bonnet.
Brand: Maisto
Product Code: M31528
Scale: 1:24
Age Recommendation: 3 years and up
Display Size: W23.5 x H11.5 x D11.5cm

 Do you have a question about this product? Please Contact us.