›
Airfix Starter Set - Willys MB Jeep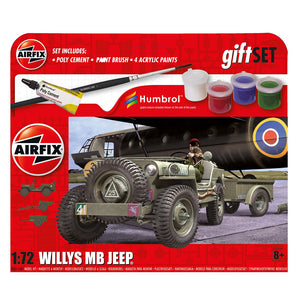 This set arrives with everything you need to build your very own Willy's MB Jeep, including four acrylic paints, poly cement and brush. The Willys MB Jeep, officially designated truck 1/2 ton, 4x4, is the best known of all the American vehicles of the Second World War. Originally intended to be a command and reconnaissance car, it became the most versatile of all vehicles. Able to be armed with machine guns and to tow small artillery pieces, the Jeep was essential to the Allied war effort.


Brand: Airfix Large Starter Set (includes, paints, poly cement glue and brush)
Scale: 1:72
Number of Parts: 71
Age Recommendation: 8 years and up

Do you have a question about this product? Please Contact us.