›
Back to the Future 1 DeLorean 1:24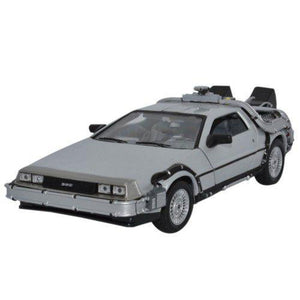 This collector grade model is a fantastic replica of this iconic car. Back to the Future starred Michael J. Fox. The film tells the story of Marty McFly, a teenager who is accidentally sent back in time from 1985 to 1955. 
Brand: Welly
Scale: 1:24
Product Code: 22443W
Age Recommendation: 8 years and up
Display Size: W23 x H11 x D10.5cm
Do you have a question about this product? Please Contact us.