›
Race & Play F12 Berlinetta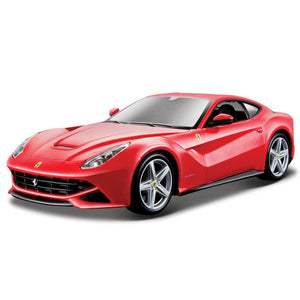 Diecast model of a 1:24 scale Ferrari F12berlinetta. This model faithfully recreates the beautiful chassis of the original grand tourer, meticulously detailed with all of the intricate sweeps, curves and angles of the real thing. The interior is just as detailed as the exterior, featuring delicately recreated upholstery and even a tiny steering wheel. The whole thing is finished with an electrostatic paint coating.
Brand: Bburago
Product Code: B18-26007
Scale: 1:24
Age Recommendation: 3 years and up
Display Size: W24 x H10 x D13cm

 Do you have a question about this product? Please Contact us.