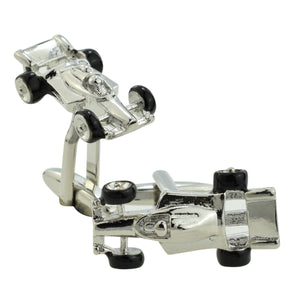 The perfect gift for any formula one fan, these cufflinks will finish off your smartest outfit with a bit of fun. These racing cars look just like the real thing with amazing detailing including black enamel wheels. Team with our matching Motor Racing Lapel Pin Badge for the ultimate gift. 

Box size: 8.5 x 4.5 x 3.5cm

Do you have a question about this product? Please Contact us.