›
Ford Mustang Horses & Stripes Thermometer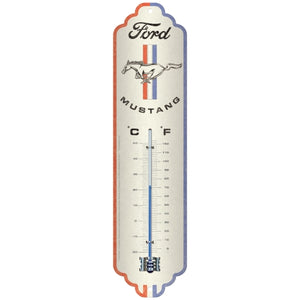 The perfect gift for any Ford Mustang lover, this thermometer can be used both indoors and outdoors. Complete with the classic Mustang horse logo and in the classic orange, blue and cream colours, this thermometer is both stylish and functional. From -20°C to 50°C (0° to 120° F) it can be used inside or out.

Brand: Nostalgic Art 
Official licensed merchandise
Material: Made high quality sheet steel
Size: 6.5 x 28 cm
Made in Germany

Do you have a question about this product? Please Contact us.