›
i-SPY On the Motorway: Spy it! Score it!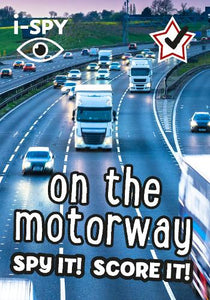 Discover cool cars with i-SPY - facts, photos and fantastic spots!
Beat the boredom and take time out from screens with this pocket-sized book packed with facts, photos and fantastic spots for hours of fun!
Kids will have fun collecting points with more than 120 cools cars to find. From Chevrolets to Chryslers, Rolls Royces to Porsches, they'll learn all about the model range and origins along the way. And once they've scored 1000 points, super-spotters can claim their official i-SPY certificate and badge.
Paperback: 64 pages
Publisher: Harper Collins
ISBN: 9780008431761
Product Dimensions: 150mm x 105mm x 5mm