›
Porsche 918 Spyder 1:24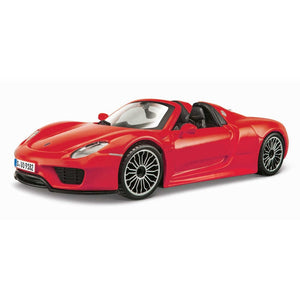 Get your very own Porsche 918 Spyder hybrid supercar. With both a petrol and electric engine, this supercar can reach speeds of around 210mph. This model comes with all the authentic features including opening doors and bonnet and with the cars name on the headrests, just like the real thing, only not quite as fast! 
Brand: Bburago
Product Code: B18-21076R
Scale: 1:24
Age Recommendation: 3 years and up
Display Size: W23.5 x H11.5 x D11.5cm

Do you have a question about this product? Please Contact us.