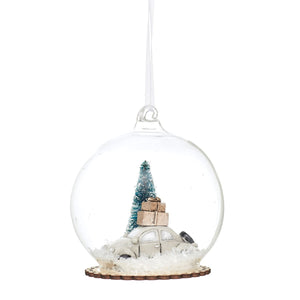 Perfect for car lovers, this Christmas bauble will add a touch of fun to your Christmas tree. Give it a shake and make the snow fall on a this lovely festive scene. This beautiful bauble features a winter car journey scene in a timeless look.
9cm x 7.8cm
50% Glass, 30% Polyresin, 20% Wood
Do you have a question about this product? Please Contact us.