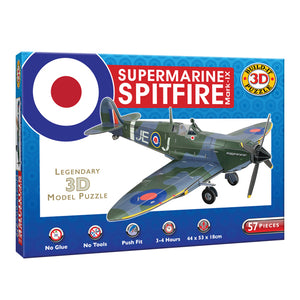 Keep yourself busy whilst recreating one of the most iconic planes that has graced the skies. This puzzle contains 57 pieces and comes with  a 'How to Build' leaflet.
No glue or tools are required – simply push and build.
Age Recommendation: 8 years and up
Display Size: W33 x H22.5 x D4.7cm

Do you have a question about this product? Please Contact us.