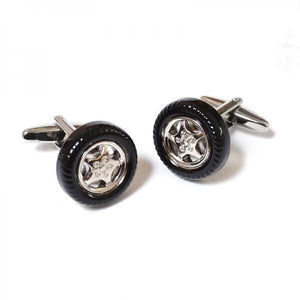 The perfect gift for any car lover, these cufflinks will finish off your smartest outfit with a bit of fun. These tyre and wheels look just like the real thing with amazing detailing including black enamel wheels. 

Box size: 8.5 x 4.5 x 3.5cm

Do you have a question about this product? Please Contact us.